CBMF Naughty Naughty
(CBMF Crown Prince x Something Wicked)
5 Year-Old Mare
The offspring of two World Champion Park Saddle horses, this coming five year old mare is anything but naughty! Tall, dark and extremely talented, she is everyone's dream horse.
Kind, easy to ride, really fun and smart to boot! She will be a perfect amateur, ladies or junior exhibitor horse and is well priced for her quality, training and super potential. She is now totally kid ready! Walk-trot through junior exhibitor, and could definitely equitate.
A fresh face for the pleasure division, she should be simple to equitate and wears the bridle beautifully. Call or email us and let's set up your test ride.
Contact Sarah Gove  for details:
(603) 828-5064 or email

FCM King Cobra

(ECP Anchor Man x Starboard's Irish Mist)
4 Year-Old Gelding
This four year old is just getting started! He has wins in harness at all the most competitive New England horse shows with both the trainer and his amateur owner. "Cobra" has stared under saddle and is already loving it. This curvy gelding is certainly going to be a standout under saddle!
Contact Sarah Gove  for details:
(603) 828-5064 or email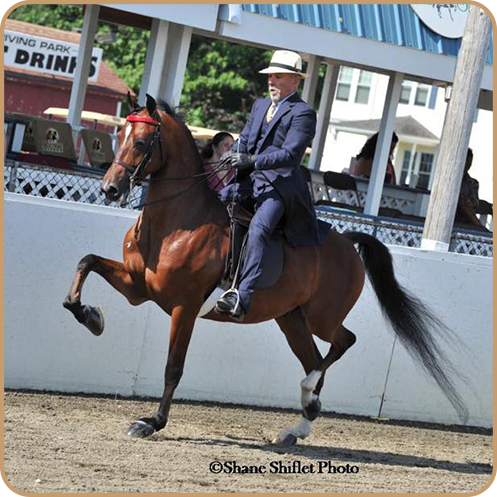 Missoni

(BKC Valiant Star x RRB Mad Love)
5 Year-Old Gelding
"Chance" is a tall drink of water! He is a five year old pleasure gelding who started his show career in winning fashion last season. If you need a new pretty face that has size and talent to spare, make your way up to Hampton Falls to take him for a spin.
Contact Sarah Gove for details:
(603) 828-5064 or email