At Taylor River Farm, we boast a competitive rate for our world class services. Our monthly training and board fee of $1,125/month reflects what is necessary to elevate a show horse to World Class caliber, and then to maintain this high standard of fitness, comfort and performance.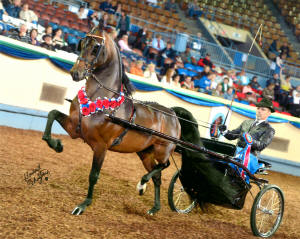 The training services entail daily training, one lesson per week, grooming (including A-5 clipping), work tack provided, turn-out (if appropriate), ointments (i.e., hoof conditioner), liniments, common supplements (i.e., electrolytes), and horse laundry. Your horse's well being is our top priority.
Taylor River Farm's owners and employees are sensitive to each client's individual needs. To best serve these needs, we maintain an open-door policy. We encourage our clients to approach us with any questions and/or concerns at any time. The result is a positive, energetic atmosphere where comfort and fun are paramount.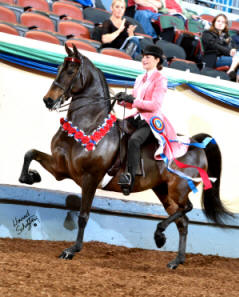 Taylor River Farm has produced more than one hundred Grand National & World Champions in harness, saddle seat, hunt seat and in-hand. These numerous titles have spanned from Junior Exhibitors and Amateurs to the Open and Junior Horse divisions. No matter the discipline or situation, Taylor River takes great care and pride in the details necessary to produce World Class exhibitors and horses.
We invite you to contact us with any questions about our services, facility or staff. Thank you for considering Taylor River Farm for your horse and family.
Fill out our: Stabling Agreement