6 Swain Drive
Hampton Falls, NH 03844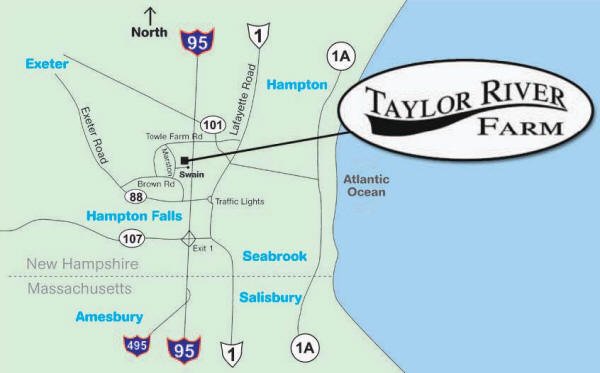 Take I- 95 South to the exit immediately before the Hampton toll booths (Route 101).
Take Rt. 101 East for approximately 2 miles and exit onto Route 1 South.
Follow Route 1 South for about 1 ⅓ miles.
This will bring you to Hampton Falls and the traffic lights at Route 88.
Take a right at the light (Route 88).
Follow Route 88 West for approximately ¾ of a mile.
This will take you back over I-95.
Take your immediate right onto Brown Road.
Follow straight for approximately 1 mile and turn right on to Marston Rd.
Now take your first right on to Swain Drive and com'on in!
Total drive time from I-95 = 10 minutes.